We give your Firm's Website a Unique & extraordinary look and will always inform you with the Latest innovations, new terms & policies, new offers for your customers .
The utilization of the methods & applications for Graphics by our designers is done in quite effective & smart way so that they can stun the viewers with their excellence.
Every website we develop is already optimized for search engines.So,you do not need to worry about getting your site to be at top in search engines rankings.
With a vision of creating better professionals, We provide Free trainings on various software development processes. and tools related to a specific technology.
Web Hosting Price List
Our Methodology
We follow a very flexible approach to ensure that our students make the best of the opportunity that is presented to them. Our teaching standards are such that we envisage the true potential of our students. Like any other training institute, we don't follow the method of imparting knowledge by delivering lectures to our students. We make them sit with the professionals, giving them the opportunity to learn from them and putting their skills to practical use.
RCT Digital Training Service
Our industrial training is the turning point for every student who has undergone Btech, BCA, MCA, BBA & MBA course. In this age of computer it is nearly impossible to get JOB with just degree or diploma. One must have deep knowledge at least in one of the relevant technologies that lies under networking, programming, internet technologies, HR, Finance & accounting software etc. Realcube Technology offers various 6 Months /3 Months/ 6 Weeks/45 days/Summer Industrial Training programs for B.Tech Engineering students, MCA, BCA, Polytechnic Diploma, M.Sc (IT), B.Sc (IT), MBA, BBA, B.Com students and job-seekers. Realcube Technology offers Industrial Training in the field of CSE/IT/Electronics (ECE)/ Polytechnic Diploma students.Realcube Technology offers best industrial training or summer training in Jawalamikhi and Dharamshala (Himachal Pradesh) region to make students industry-ready. Over the years, with its hardwork,dedication,honesty and teamwork, Realcube Technology has become the first choice among students/job-seekers for best 6 months, 6 weeks, summer training in Jawalamukhi and Dharamshala.
Creative IT Solutions for Innovative Business
Realcube Technology is the best Digital Agency for Local Services, industrial training, Internet Marketing, Web Development, eCommerce and some of specific Big Data solutions in Himachal Pradesh (India) with an organization of 30+ team members & success rate of thousands of projects.
We are Professional shop management with effective Shopify, WordPress, Squarespace, Opencart, Magento, Prestashop, Neto, Cratejoy, SEO, bigcommerce Development Services
WHAT OTHERS SAY
RealCube Technology Team is very friendly, they have skilled SquareSpace experts! And more. This is the second time I've hired them! Easy to work with and followed what I wanted. Thank you!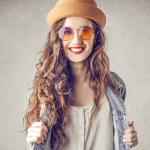 Stacey Ward
Shopify Dropshipping
This is my second time working with this team, and even though this job wasn't a big one, I needed a fast turn around time and help with something tricky. Great job!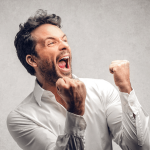 Jason Hamilton
WooCommerce Multivendor Marketplace
Wow amazing they have great Shopify developers I have worked with many and he is one of the best highly recommended.Awesome work – was quick and smart. Thanks!
Selina Roy
Squarespace adjustments
RCT Team was great to work with. They are very patient and will work till the job is done right. I am very grateful to have met them. Highly recommend!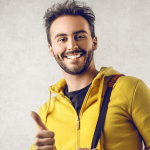 Benjamin Allen
Digital Artist

8500
Training experience in hours
Our Latest Blog Posts
Since the time of its launch, Node JS development is successfully doing its market as most of the developers find […]